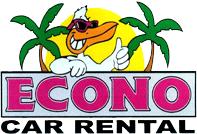 A Favorite With Timeshare Owners And Repeat Visitors
Call Us Toll Free during our main office hours:
1-877-461-9913
skip to main content
Find us at the Airport!
Econo has met the Airport's Quality Assurance Standards and is allowed to operate at the Queen Beatrix airport.  See also visitors to Aruba  satisfaction poll of car rentals
We provide FREE pick-up from your hotel or pick up your car on arrival at our Aruba Airport office! 
Main Office Hours:

Mon-Sat from 9 am to 5 pm

Airport Office Hours:

Daily from 8 am to 10 pm
Featured Articles
Our Employee
Hi, I am Suzette and I am here to help with your reservation or any other questions you may have on your reservation, on our company, on Aruba etc.. Call me toll free 877 461 9913 Monday thru Saturday 9 a.m. to 5 p.m. Of course you can also make on line reservations 24/7.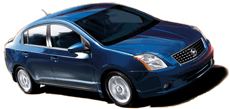 Specials
Please note- We do not tack on extra fees such as vehicle licence fee, battery fee etc...to our rates. The additional charges you should be aware of are the Sales Tax and Airport Fee if you pick up/drop off at the airport. Right now we are running really special deals too low to be published.  Please talk to Caroline  for the best rates.